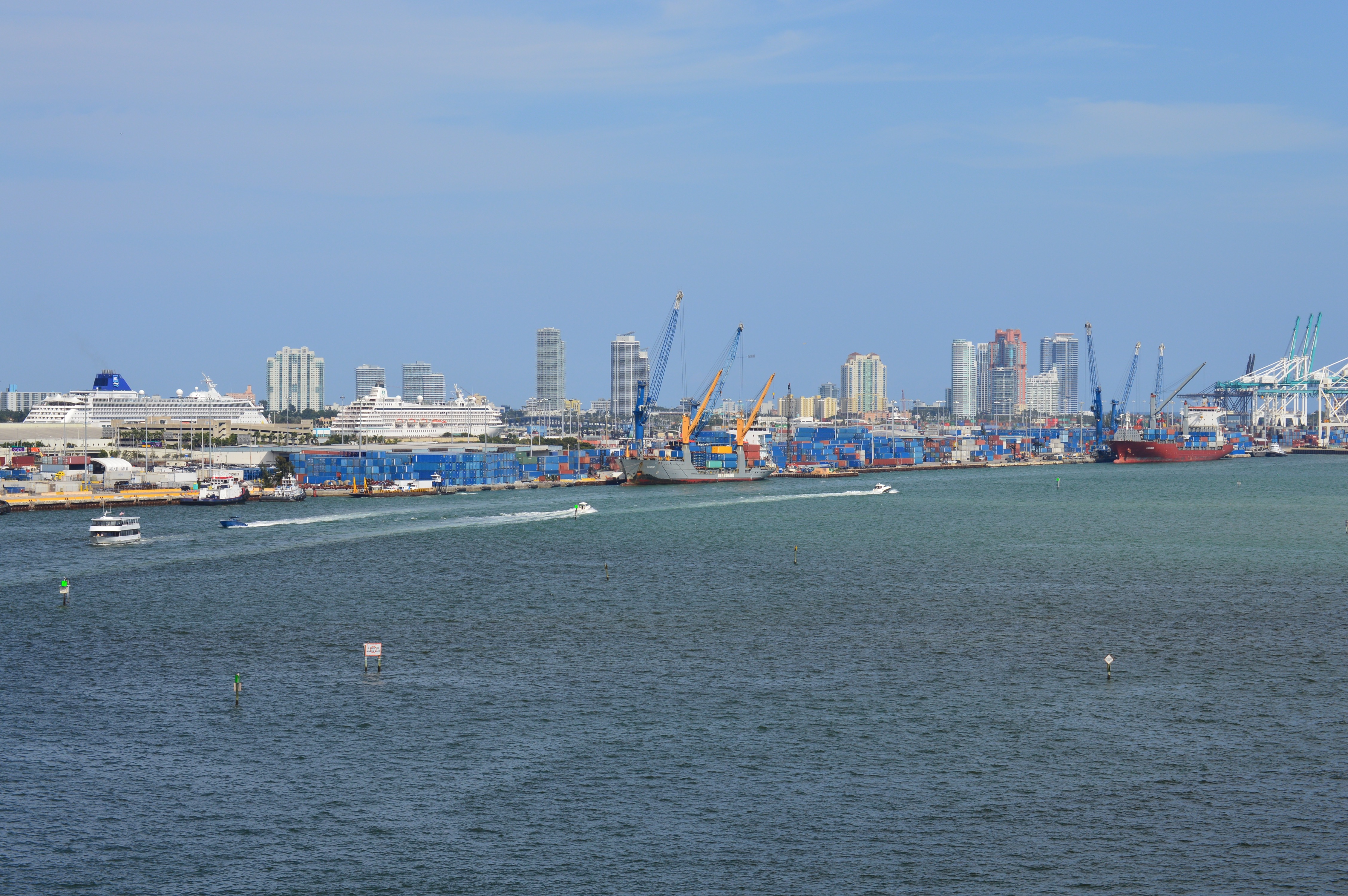 Miami Exports Capital for Latin America & the Caribbean.
Florida is a major gateway for merchandise trade between North America, Latin America, the Caribbean, and other world regions.
The city of Miami has become a vital strategic enclave for the economies of Latin America. The data and expert opinions endorse a statement that each passing year gains more strength.
No other site in the Western Hemisphere can match Florida's unique combination of strategic geographic location, state-ofthe-art infrastructure, multilingual workforce, and concentration of corporate and financial resources. By locating in Florida, your company can do business globally with ease. Miami is host to regional and hemispheric headquarters of companies from all over the world. The state also has a vibrant international banking center, a diplomatic hub with a Consular Corps representing some 80 nations, and a workforce with a cultural and linguistic affinity for Latin America. Like many international firms, your company can base facilities such as warehousing, distribution and manufacturing in Florida to take advantage of the state's easy access to global markets. Miami continually ranks as the number 1 Best City to do business in Latin America and is the only non-Latin American city to even appear in the rankings.
Global Center for Trade
Over the last decade, the total value of Florida's merchandise trade has nearly doubled, surpassing $147.4 billion in 2015.  Florida companies act as key suppliers to buyers in dozens of countries worldwide, shipping goods made locally in Florida ("Florida-origin exports"), elsewhere in the United States, or in another country. Florida is also an excellent gateway for non-U.S. companies selling their goods to the vast United States market.
Exporting Power
Florida is an exporting powerhouse, with a volume of some $73 billion in merchandise exports – goods that are shipped from and through the state – in 2015. Florida ranked 6th in the U.S. in 2015 on exporting goods produced, with significant value added, in the state.
Miami Exports to Latin America & the Caribbean are 1/3 of all U.S.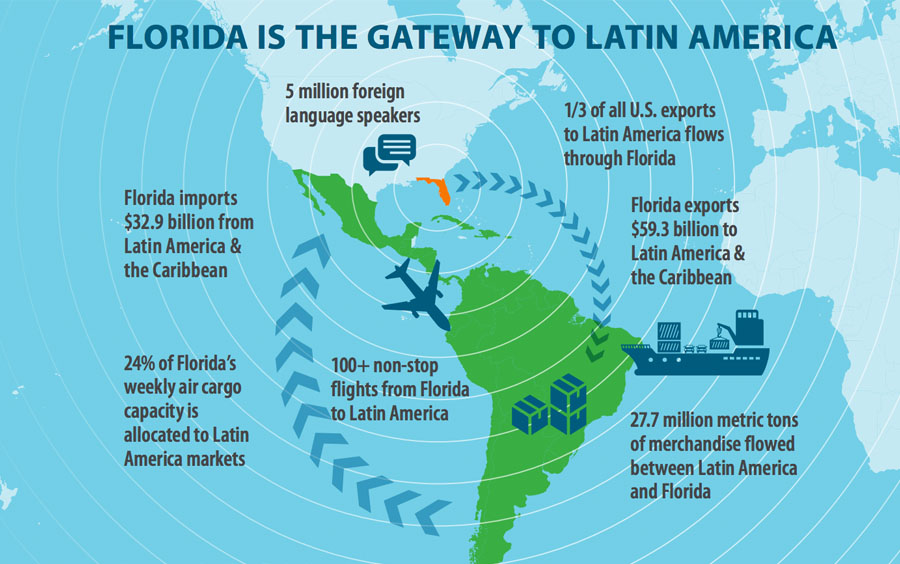 Strong Trade Infrastructure
Miami's extensive international commerce infrastructure includes the ready availability of trade financing, international legal and insurance services, freight forwarding and logistics, distribution & warehousing, and related services. High value-added manufacturing for re-export is done inside Florida's foreign trade zones. And, with numerous foreign and domestic banks, the international banking community in Florida provides tremendous value to companies doing international business, particularly with Latin America.